.... wouldn't this haute couture bride bear more than a passing resemblance to any number of folk and art images of the Blessed Mother?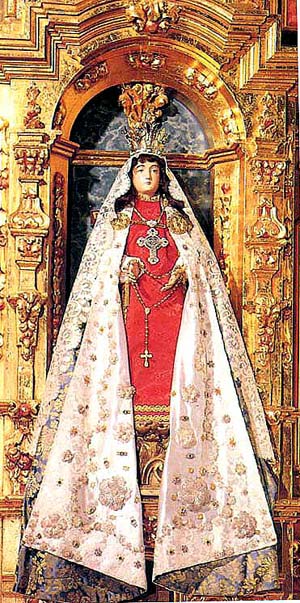 But now that I think of it, even the eyeliner isn't too much of a stretch -- there is a painting of the Theotokos in a Los Angeles Orthodox church (cathedral?) that is so OTT
pretty
, almost glam, that Himself and I referred to it "Mary's headshot."